The Goal
The goal of Cosmetic and Aesthetic Dentistry is to improve the beauty and health of your smile.  Stained, chipped, or misshapen teeth have become a thing of the past.  Common procedures range from simple tooth whitening to complex smile makeovers which utilize porcelain veneers, implants, and crowns.  Dr. Pranzarone Stratton can work with you to shape your smile into something to be proud of.
Is Cosmetic Dentistry Right for You?
Take the time to consider the following questions:
Are you unhappy with your smile?
Do you hide your teeth when you smile?
Do you smile with your mouth closed?
Are you embarrassed by the look or the color of your teeth?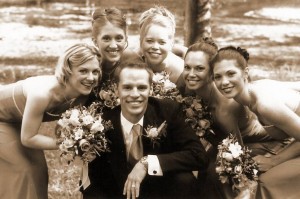 If you answered yes to any of the above questions, then Cosmetic Dentistry is right for you!
How Will Cosmetic Dentistry Affect You Life?
If you have ever watched the makeover shows on TV or known someone who has undergone a smile makeover, then you know that it can be a life changing experience.  It will increase your self confidence, make you feel more attractive, and allow you show your true self to the world.  There will no longer be a need to hide your smile behind your hand or be embarrassed by your teeth.
What Are Your Options?
There are many different Cosmetic and Aesthetic Dentistry procedures.  We offer:
ZOOM!® AP Chairside Tooth Whitening System
Porcelain Veneers
Porcelain Crowns
Implant Crown Restoration
Invisalign® Invisiable Braces
Bridges
Composite (Tooth Colored) Restorations
For more information or to schedule your cosmetic consultation, call us today!  Dr. Pranzarone Stratton looks forward to working closely with you to create the smile that you deserve.
About HPS Advanced Dental Care, PC
Dr. Heather Pranzarone Stratton is a General and Cosmetic Dentist practicing in Shelby Township, Michigan. Our practice provides a full range of General and Cosmetic Dentistry services including, professional cleanings and oral cancer screenings, tooth restoration, porcelain veneers, crowns, bridges, root canal therapy, tooth whitening, and dentures.  We are a mercury free dental practice and latex free practice.  HPS Advanced Dental Care, PC easily serves Macomb and Oakland Counties.  We are easily accessible from many metro Detroit cities including: Shelby Township, Rochester, Rochester Hills, Macomb Township, Oakland Township, Washington, Birmingham, Troy, Sterling Heights, Clinton Township, and many more.